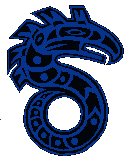 Twilightrun
The Twilight Brigade Shadowrun Campaign
Persona
Characters • Campaign Grimoire • Initiatory Group
Continuum
House Rules • Skill Purchasing • Learning Without Karma • Mix and Match Headware • Edges and Flaws • Rigging • Espionage • Full Cyborg Conversions
Matrix
Creating Mainframes • Megapulses and Decking Explained
Tech
James Bond-Style Gadgets • Identity Changes
Cred
Money and Money Laundering • Banking, Data Havens, and Data Piracy • Credsticks and Fake ID's • Encryption
Culture
State of the Art • The Working World • Life in the Shadows • Metahuman Living • The Effects of Cyberware on Humanity • The Joy of Awakened Sex • Stealing Style from Cyberpunk 2020

World
Ork Underground • Trollkönigreich Schwarzwald • Outer Space • More Seattle Locations • More Contacts

Secrets
Earthdawn/Shadowrun Crossover Information • Awakened Bestiary • Great Dragon Roll Call • Talks-With-Cats' GM-level information
We have a small font converter script to convert documents to Francis (the Shadowrun font) before printing them out.

WizKids, LLC has sole ownership of the names, logo, artwork, marks, photographs, sounds, audio, video and/or any proprietary material used in connection with the game Shadowrun. WizKids, LLC has granted permission to the Twilight Brigade to use such names, logos, artwork, marks and/or any proprietary materials for promotional and informational purposes on its website but does not endorse, and is not affiliated with the Twilight Brigade in any official capacity whatsoever.

---
Hyperlink Gateway
---



Awards